Protects Baby's Eyes and Ear from water and foam while shampooing their hair. 
Let the bathing time be without worry.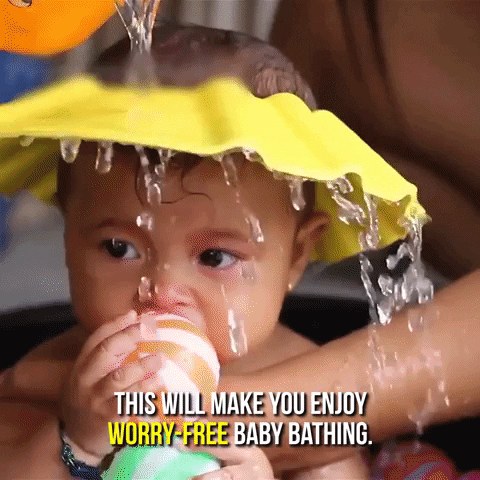 Almost all shampoo contains chemicals and to protect your children,
this perfectly and innovatively designed shower cap can prevent soap and water from entering kids' eyes and ears.
They don't need to close their eyes during hair wash.
Features: 
✔️ FOR BABY FROM 6 MONTHS – 12 YEARS OLD
This cap has a flexible design with 4 adjustable fasteners. It can be easily adjusted to fit the baby's head.
✔️ COMFORTABLE TO WEAR
This Shower Cap is made of high-quality EVA foam material that is soft, flexible, and lightweight. 
✔️ ERGONOMIC FLEXIBLE DESIGN 
Our Shower Cap is a world-class product that gets adjusted to varying needs from the age of 6 months to 12 years old.
So regardless of the size and temperament of your baby, it can be conveniently used.
✔️ QUICK TO CLEAN AND NON-SLIP 
Our Bathing Protect Cap is a revolutionary bath essential for loved ones and that helps them enjoy bathing time without worrying to slip.
Specifications: 
Material: Soft Eva 
Color: Yellow, Blue, Pink, Yellow With Ear, Blue With Ear, Pink With Ear
Weight: 9.07g
Sizes : 31.8 cm x 31 cm x 0.8 cm
CUSTOMER REVIEW