Lighting a cigarette is so easy!
With this lighter watch, you can light a cigarette quickly and never have to carry or hunt for a lighter.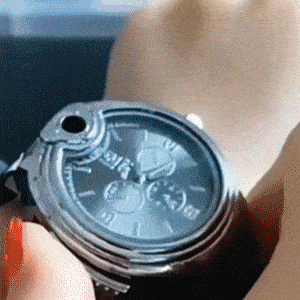 Main Features
✔ 2 In 1 Design
Unique design, it is both a lighter and a watch, so you don't have to worry about forgetting to bring your lighter when you smoke. 
Windproof ignition, practical and safe.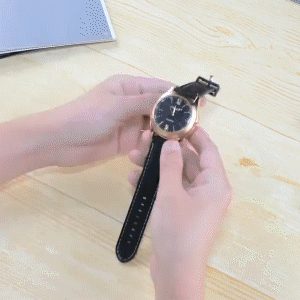 ✔ Self-bounce Ignition
Gently pull, and the sliding closure will automatically bounce down to ignite, and it feels very good.
It is a cool watch lighter for men in all weather conditions.
✔ USB Charging Design And Inflatable Design
The USB charging design is highly compatible and can be charged through laptops, power banks, sockets, etc.
It only takes half an hour for each charge. 
The inflatable design can be inflated only need with ordinary lighter gas cylinders.
✔Material
Zinc alloy material, electroplating process, scratch resistance, corrosion resistance, no fading, long service life.
 ✔ Perfect Gift
Can't find the right gift for your important family, friends, and other holidays?
This men's casual watch with a windproof cigarette lighter is definitely a very good creative gift.
***Note***
Because the gas cannot be transported. We cannot send gas. You need to buy gas filling yourself.