"The product was of premium quality and I can install it easily! Suitable for my faucet. Amazingly, I can rotate the faucet and clean the basin without getting my hands wet. I have ordered more for my kitchen's faucet. I love it so much." 
Lena G | Satisfied Customer
EASY CLEANING & SPLASH-PROOF WASHING!

SAY HELLO TO A SPLASH-PROOF WASHING AND RINSING EXPERIENCE!
Getting water splashed everywhere around the basin? 
This faucet aerator is splash-poof, keeping your bathroom or kitchen dry when washing or rinsing.
Don't you like to cleanse your face with a gentle stream of water? 
Gently wash your face by setting it to a splash-proof oxygen-filled soft bubble stream.
Cleaning the sink will now be super easy! 
Smooth 720° Rotation Mechanism so you can position it to any angle. You won't ever have to get your hands wet ever again! Rotate the switch and get a strong rinse spray for quick cleaning up afterward. 
INTRODUCING THE REVOLUTIONARY 
Universal Splash Filter Faucet
💧Enjoy Cleaner Water all the time with its built-in four-layer filter system. 
💧Made from High-Quality Solid Brass material, this swivel faucet will last for years.
💧 It is also compatible with most faucets! 
WHY WILL THIS FAUCET CHANGE YOUR LIFE?
✅ Control the Speed of the Water
You no longer have to wash your face without creating a mess.
The soft bubble foam spray mode creates an oxygen-filled stream that doesn't splash around the sink.
It's so gentle to the skin that you can directly wash your face with it.
You can conveniently and quickly clean the sink by switching the faucet swivel spray to strong rinse mode – no more leftover toothpaste on the sink!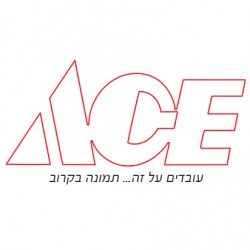 ✅ Access all areas of the sink
For gargling, washing your face, or cleaning the sink, you can easily position the faucet aerator to any angle.
This allows you to reach every corner of the basin. 
✅ Cleans and Purifies water
You don't need to attach a separate filter to your faucet.
This faucet swivel spray has an integrated Four-Layer Filter System that blocks dirt, dust, and other tiny particles, giving you clean and fresh water all the time. 
✅ Fast & Easy installation
You can easily install the faucet swivel spray without picking up a wrench, screwdriver, or any other tools.
If your faucet has an external thread, simply screw the faucet swivel spray in place. 
NO TOOLS ARE NEEDED!
WHY DO OUR CUSTOMERS WORLDWIDE LOVE THIS PRODUCT? 
THERE'S A REASON FOR IT & WE'RE SURE YOU WILL AGREE TOO!
Washing your face and hands can become messy when your faucet has a strong flow of water. This makes it a nuisance and inconvenient especially when water goes to the floor, wetting the carpet and even your shoes.
Since most faucets have a fixed style, you can find it extra difficult to clean the sink especially hard-to-reach areas like behind the faucet.
If you want a mess-free washing and rinsing that offers maximum water flow and direction control, you will love this Universal Splash Filter Faucet.
Hundreds of our customers can't get enough of the faucet swivel spray because they can embrace the benefits of washing the face without making any mess.
"I looked at some name-brand aerators at the big box stores and wasn't happy with the cheap plastic construction. I was immediately impressed with this one. It's very solid and performs beyond my expectations. Easy to install. The head rotates enough to cover every part of my kitchen sink. I strongly recommend this"
Steve C | Satisfied Customer
REDEFINE HOW YOU WASH AND RINSE. A HANDS-FREE WASHING WITHOUT ANY SPLASHES! 
SPECIFICATIONS
MATERIALS: Copper, ABS
PRODUCT WEIGHT: Weight with Packaging: 108G
PRODUCT SIZE (L X W X H): 15 × 8 × 5cm / 5.9 × 3.1 × 2 inches